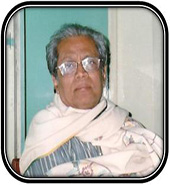 Shri Kabul Gupta was an eminent Astrologer & Erudite scholar of Indian Philosophy and Science. He was one of the finest and respected intellectuals under whose guideline many people became eminent and successful. His father Late Shri Souren Gupta was a very famous astrologer and authour. Late Shri Souren Gupta was also associated in the Board of the Calcutta Stock Exchange in the early 1940's.

He is the decendant of the renowned Medical Professional (Kabiraj or Ayurveda) Late Kabiraj Raj Chandra Gupta. There is a street in North Kolkata named after Late Shri Raj Chandra Gupta's decendant Late Kabiraj Abinash Chandra Gupta as "Abinash Kabiraj Street". Shri Kabul Gupta was also the nephew of the famous Bengali Writer Padma Shri, Jnanpith, DLitt & Deshikottama Awardee Late Shrimati Ashapurna Devi.


After completing Graduation Degree in Science from the famous Calcutta University in early 60's, he started his career as a teacher.

Apart from practicing Astrology (since 1963), Dr.Gupta is attached with various industries in the Top Management since 1971.

Dr.Kabul Gupta was associated with the famous India Fan Group who were the first Television makers in India. He was also Director of Bally Investment Trust.

Upon the request of Industrialist Late Ram Chandra Sur of the erstwhile Sur Group, he helped his younger son Shri Priyadarsan Sur, a Faraday House Electrical Engineer, to build Sur Electrical Co. (P) Ltd. He was the Advisor to the Board of Directors. He proved his excellence by building the Product "Sur Ventilator" which became a house-hold name among the Doctors in India through him.

In 2007, he built Vision Gupta And Sur Engg. Co. (P) Ltd.

In 2008, SAP Healthcare was also born. SAP Healthcare is one of the leaders in India to build Medical Equipments in collaboration with Govt. of India.

He was invited many times by Television channels, Rotary Clubs to deliver lectures.

He is regarded by various people in India and abroad for his simplicity, honesty and sincerity.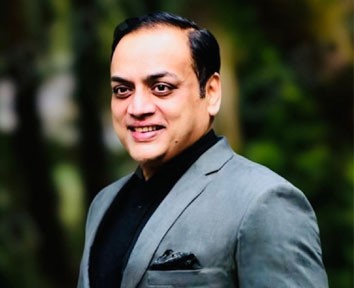 Dr. Gupta is an enthusiastic tea lover and has penchant experience in the world of tea. Academically, he is an Electronics and Communication Graduate Engineer from West Bengal University of Technology. He is one of the young zealous International Entrepreneurs from India.

One of his early achievements were receiving awards from State and Central Government Ministries, India for standing First in the foreign language proficiency (Russian), and scoring highest in several educational, and music examinations/competitions.

Dr.Gupta has business interests in many countries like U.K., Dubai (U.A.E.), India, Thailand etc. He is an "Expert Panel Member" of the Council of Scientific & Industrial Research, Government of India.

Having family business since 1933, Dr. Gupta grew up in a dynamic business environment in various industrial sectors; having extensive experiences in Tea Blending Equipments' manufacturing since 2004, Dr. Gupta got in touch with "Indian Tea Board"and started exploring his interests in International Tea business.

Dr.Gupta held educational positions like "Guest Faculty of Advanced Bio-Medical Instrumentation", University Science Instrumentation Centre, Calcutta University, Kolkata, India, "Examiner of Russian Language" and "External Specialist of the School of Languages and Culture", Rabindra Bharati University, Kolkata, India for several years. Apart from business expertise, he is an eminent Indian Astrologer, passionate writer & an established vocalist in Indian Classical Music. In the sphere of music, he has been performing in India & abroad since his early years as a young Indian delegate, and is interviewed by BBC UK for several times.


Acknowledgements:-
He is doing excellent work helping to develop medical instrument such as ventilators…..He has very good understanding of the physical working principles of such equipment and showed unusual clarity in explaining this…I'm sure that he will have bright future as an engineer and technologist .................

Prof.D.N.Bose F.A.Sc, F.N.A., Emeritus Scientist, 2006.

I have no hesitation in saying that Shri Gupta carries with him the impression of a zealous engineering entrepreneur, in whom capability of a very high order has been blended with rich classical voice, on one hand, and infallible affability of manners, on the other……

Dr. Soven Ray, Professor & Head, National Institute of Technical Teachers' Training & Research (under Ministry of H.R.D., Govt. of India, 2005).

He has been an outstanding student all throughout his educational career….he developed special skills in emerging areas such as VLSI design, Mobile Computing, Advanced Bio-Medical Instrumentation, He has clear understanding of his subject with lucid expressions and strong command over language both oral and script. He is sincere, hardworking…willing to learn new things and practice through experimentation….With his qualities and enthusiasm, he has a great potential to emerge as a true professional………

(Dr. Pawan Kapur, Director, Central Scientific Instruments Organisation, Chandigarh, 2006)

He is capable of independent thinking and will shine as an engineer…

Dr.Anima Sen, Course Co-ordinator, Biomedical Instrumentation, Calcutta University, 2007).
Mr.Aritra Ranjan Sen is a zealous Industrialist having experience of over 35 years. He studied from the famous St.Xavier's College of Kolkata. He is the son of renowned Industrialist Late Prantosh Kumar Sen of Howrah. He is also the owner of Bhargab Engineering Works, Howrah. They are manufacturing various engineering products since 1953 along with Tea Blending Equipments installed in 32 countries.
Shri Priyadarsan Sur was an electrical engineer from Faraday House, London (U.K.), is associated as Director of many companies.

Shri Priyadarsan Sur made huge contributions in Industry having patents in his arms.

Development in the field of Transformer Welding Sets, Rectifier Welding Sets, which was patented in 1965, Diesel Generator Welding Set, Spot Welder, Butt Welder, very high performance DC Generator for Vaijayanti Tank at Avadi, etc are some of his prestigious contributions.

Awards:-
1. Hind Rattan Award by NRI Welfare Society of India, New Delhi,1994.
2. Rajiv Gandhi Sadbhavana Award by Indian Solidarity Council, New Delhi, 1995.
3. National Quality Award by International Council for Business Promotion, New Delhi, 1995.
4. Vikas Jyoti Award by National Industrial Conference, New Delhi, 1995.
5. Bharat Udyog Award by Industrial Exhibition Committee, New Delhi, 1995.
6. Rashtriya Udyog Pragati Award by International Council for Business Promotion, New Delhi, 1995.
7. Rashtriya Gaurav Award '94', '2001', '2003' by All India Achievers Conference, New Delhi, 1994, 2001, 2003.
8. Rashtriya Rattan Award by All India Achievers Conference, New Delhi, 2002.
9. Rajiv Gandhi Award for Human Excellance by All India Achievers Conference, New Delhi, 2002.
10. Bharatiya Udyog Rattan Award by Indian Economic Development & Research Association (IEDRA), New Delhi, 2003.